MARCH 20th / BIRTHDAY BASH IN HAMBURG WITH LODEMANN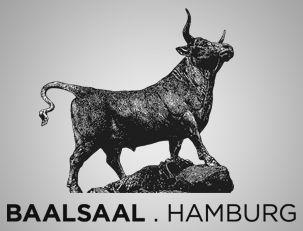 Following the big RWAV showcase at Goa Madrid in Spain one week earlier, the RWAV team will celebrate with friends & fans in their homebase of Hamburg at the prestigious Baalsaal club on saturday 20th of march.
Label honcho Dairmount will be joined behind the decks by Marino Berardi who freshly released the acclaimed Best Intention EP on the imprint. And as a very special guest, for the first time in Hamburg, André Lodemann will be joining forces.
The Berlin dj & producer has indeed left a strong impression in 2009 with his Vehemence Of Silence EP on the label played by everyone in the last 6 months. Lodemann has received rave critics also about his work on his own Best Works imprint and recently released his Still Dreaming EP on Jimpster's Freerange.
More infos on the RWAV Facebook event page and Baalsaal Facebook event page
Check the full march program on the Baalsaal homepage