DAIRMOUNT & BERARDI REMIXING LODEMANN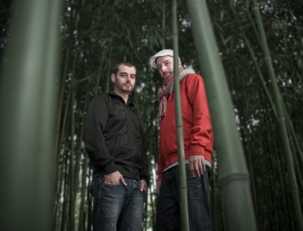 Following his recent Best Intention EP in solo, Marino Berardi has joined his partner & label head Dairmount for another slice of bouncy floor bizzness to be released early april as part of the 4th installment of the acclaimed Perspectives serie.
This time, Dairmount & Berardi put their hands on the excellent Dark Edge of the Berlin sensation André Lodemann, today at the forefront with his succesfull Freerange release (out this month). Dark Edge was part of the Vehemence Of Silence EP released with big noise last year on Room With A View.
The duo is now following the steps of Motor City Drum Ensemble & Atjazz on the remix duties of Lodemann's original work and we wish them to meet the same public approval than these masters with this 10 minutes dub version.
The original Vehemence Of Silence EP of Lodemann is available in the RWAV SHOP
Check the latest chart selection of Dairmount & Berardi on RESIDENT ADVISOR