DAIRMOUNT Presents PERSPECTIVES 04
---
CAT No VIEWED004 / OUT NOW!
BUY NOW in our SHOP
A&R by Dairmount | Graphics & Artwork picture by Hannes Piltz / INTU
---
Click the LOGOS below to DIRECTLY BUY the release in the following primary digital shops
---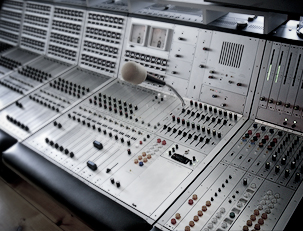 To celebrate the first birthday of the label, Dairmount is delivering the 4th instalement of his acclaimed Perspectives serie with once again only exclusive material by top producers of the label and some new funkateers joining the family.
Seven tracks of the highest order including the unstoppable Motor City Drum Ensemble presenting a fantastic Mr Fingers tribute, the label's Gothenburg Techno wizard Joel Alter (praised by Hawtin, Hell & Pullen) with his cross-pollinating Ride With Me with crazy vocals of Eric D Clark (Remember Disco To Disco?) and Tronicsole wunderkid Hiro offering his personal rendition of Art Of Tones' Breaking Bad.
The mysterious Pinku Vaaty blessed us of the futuristic melancolia of Forest Interface, announcing a forthcoming release on the label. Franklin De Costa, known for his work on Dieb, Einmaleins or Connaisseur, contributes with the hypnotic Lost Me while label honcho project duo Dairmount & Berardi retweaked André Lodemann's Dark Edge (out of the successful Vehemence Of Silence EP of last autumn). Last but not least, Christoffer Berg (noticed for his work with Little Dragon & Fever Ray) & his brother Alex Berg (aka Cloud) joined forces as John Berg to grace us of a tremendous deep house odyssey to close this full length.
A&R and words by Dairmount
---
EARLY DJ FEEDBACK
"Cool release, i will play the Dark edge remix !"
TIM PARIS
"Lots of good stuff here. Will play this"
PETER KRUDER
"A very good EP with all different great tracks, very difficult to pick one! They are all dope and for different vibes. Need the wav files! My least fave is "Lost Me". The rest I really like. Full support for sure. Will try some of them next week in Miami"
ALEX FROM TOKYO
"nice cuts all round but breaking bread/hiro perspective really got me"
MOODYMANC
"Moving through clouds is my favourite"
TRUS'ME
"Quality collection, my favs probably are Moving Through Clouds, Dark Edge Dub & Stabs"
BASIC SOUL UNIT
"Room With A View is great. I expect nothing less. All the tracks are retarted…straight up classy ;D The MCDE, Lodemann, and Art of Tones were prolly my favs… Will def play these tracks out in the next few weeks and at WMC!"
MANIK
"Forest interface and stabs are my picks here. great stuff from a great label. keep on keeping on"
CHYMERA
"Stabs is a killer but overall a nice and round package !"
SASSE
"loving the mcde track"
TIM SWEENEY
"nice selection from a really cool label which is getting stronger with every release. I like especially the track "Ride with me" from Joel alter w/ Eric, the MCDE track is also cool for me. Will be banged at Zukunft!"
ALEX DALLAS
"RWAV became one of my favourite house label these days. Speaking about the package so all tracks are great, Moving Through Clouds to be my favourite. Happy bday and live long!"
DOWNTOWN PARTY NETWORK
"Wow, all these are A-Grade dope-sauce! Could play them and Motor City Drum Ensemble channels Mr Fingers in a most pleasing way!"
DEEPCHILD
"quality beats all over, house is in the air…"
DJ SNEAK
"Fantastic collection…"
KOLOMBO
"When receiving promos, i usually have such a hard time finding an acceptable track. This is exactly the opposite here : i'm lovin everything here, and I had to change my mind 3 times, wondering what would be my favourite track. Lost me, Forest Interface, and Stabs are the ones that first caught my attention, but the whole compilation is a collection of gems"
ART OF TONES
"lots of great music ,dark edge and stabs are my picks for now"
D'JULZ
"Such nice quality music! hard to pick a favourite!"
MICHEL DE HEY
"yeah moody and quirky tunes here , like tis , like Lodemann, MCDE , def support"
MICHAEL REINBOTH
"As always pure class! Deep stuff as i like it! Favs are: Pinky Vaaty (Crazy!), John Berg (Lovely), Dairrmount Dub (Lush), MCDE (Oldschool!)"
NUNO DOS SANTOS
"Happy Anniversary! Good stuff here, my fav is Ride With Me. Very mysterious vocal, old house sound, very nice!"
FRED EVERYTHING
"Absolutly brillant collection of tracks….. Another excelent release!"
AL VELILLA
"great package, all tracks quality but dark edge & breaking bad stands out for me"
TOMAS HEDBERG
"Love every single track on here! Amazing compilation once again from one of my favorite labels!"
ALLAND BYALLO
"too much good music…all tracks seriously playable, quality club music"
TREVOR JACKSON
"Another high quality compilation of delights"
CHARLES WEBSTER
"What an amazing release to celebrate one year. Hard to choose a favourite amongst this bunch of top quality tunes"
NACHO MARCO
"I like the dairmount & berardi dub and the hiro perspective"
KAROTTE
"Wow! The Berg brothers is definitely my favourite! Really like Breaking Bad too, but could have been a little ruffer, the vocal too me is kinda typical deephouse… Over all great stuff!!"
JOEL ALTER
"Wow ! great package ! Totaly into "Forest Interface", superb track !"
FABRICE LIG
"Some fine slabs of techno funk here. Right now it's John Berg's modestly uplifting "Stabs" that's pushing me the hardest. Dig it!"
PHONOGENIC
"what a line up !So far the best sound are maybe joel alter and john Berg stabs.. But once again, very tuff to pick only one…"
DJ YELLOW
"great producers – another cool set of trax – strong release"
SLAM
"I love it! Full support! Keep 'm coming people!"
SECRET CINEMA
"top label – top perspectives!"
MURRAY RICHARDSON
"Kinda' hard to decide here… Lots of good stuff here… As usual!"
NILS NUERNBERG
"hamburg rules! another great selection guys!"
FLORIAN KRUSE
"1 year! congrats to the team. proper way to celebrate the anniversary"
GERD
"top notch here. really loving the MCDE and hiro mix is fantastic"
MILTON JACKSON
"really like the Hiro revision of the Art of Tones track. the rest of this package is high quality as we have become used already from RWAV!"
SWIRL PEOPLE
"Lot's of great things in there Will play for sure"
LAURENT GARNIER
---
MEDIA
High resolution covers and press pictures are available for download in our MEDIA SECTION. If you don't have the password so far CONTACT US with detailed information about your magazine or website and activity. Thx.
---

---
ESSENTIAL INFOS & LINKS:
General infos about our artists | label | catalogue
All enquiries : general | booking | order records & merchandise
Our graphics and website are produced by INTU Services
Our mastering is carefully done by Calyx Mastering
---