ANDRÉ LODEMANN Presents DON'T PANIC EP
---
CAT No VIEW015 / Released on April 1st 2011
AVAILABLE in our SHOP
A&R by Dairmount / Artwork by Metronomic Family
Your choice is also included on the limited vinyl release Sleepwalking No More EP 12″
---
Click the LOGOS below to DIRECTLY BUY the release in the following primary digital shops
---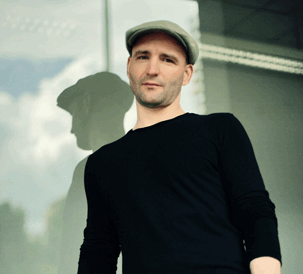 The long awaited second EP of André Lodemann on Room With A View after his 2009 debut Vehemence Of Silence that contributed to send him into orbit in the global scene.
This release is showing once again the versatility of the man exploring slomo-house territories with lots of class & savoir-faire.
On the remix tip, we chosed to highlight the talents of Iron Curtis, known for his brilliant work on Session Victim's Retreat & Tensnake's Mirau Musik labels and Master-H, the French mastermind behind the Komplex De Deep imprint.
Written & produced by André Lodemann, Berlin
Mixed by Jurgen Schulz, Berlin
Mastered By Bo Kondren at Calyx, Berlin
Vinyl Cut by Honesty at Calyx, Berlin
A&R by Dairmount, Hamburg
---
EARLY DJ & MEDIA FEEDBACK
"Great package, my choice cut is "Don't Panic" . It will be in my next radioshow"
CLAUDE MONNET
"Always love Andre … hard to pick a favourite here but I reckon it's the OG and Iron Curtis remix of Your Choice"
THE REVENGE
"Room With A View has becoming one of my favorite labels this days, aleway bringing deep songs and artists that I admire.This EP is great and Iron Curtis Remix is beautiful. Keep up the good job!"
RAFAEL MORAES / Nomumbah
"André Lodemann impressed a lot with his prior release on this label and this one is great comeback, I'm very impressed. Both Your Choice and Don't Panic are killer tracks and with the tasty remixes from Iron Curtis and Master-H it feels like I'm getting really spoiled. Bigs ups to Room With A View for such a great release"
TOBIAS LIDSTROM / 24 Hours
" iron curtis for me keep up the good work"
PREOCOOP / Baalsaal Records
"Wow, so awesome!! Andre is on fire right now – no matter what I hear signed "Lodemann" I never get disappointed. True killer release really, I'm all excited!"
NOWAKOWSKI / RWAV, Pets
"Absolutely superb deepness!"
LAURENT GARNIER / Pias
"Wow, very big release. Don't Panic is HUGE. Will be in my box whole summer for sure!"
GERD / 4Lux, Philpot, Clone
"Very nice EP from mr.lodemann again. Elegant and sophisticated deephouse. My favourite here are original versions of Dont Panic and Your Choice. Full Support"
ART OF TONES / RWAV
"Amazing! RWAV quickly becoming one of my favorite labels. Always deep and always on point! Another spectacularly executed EP!"
KEV O'BRIEN / Fresh Meat
"Loving Your Choice! Sentimental, simplistic, beautiful. Andre did it again"
VIDIS / Silence Music, Future Classic
"Loving Andre Lodemann's output! Another wicked release from RWAV.."
SKI OAKENFUL / Primaudial, third Ear
"Don't Panic is a beautiful track!"
BASIC SOUL UNIT / New Kanada
"Lovely. Just lovely! Mr Lodemann doesn´t dissapoint! He always delivers the most loveliest music"
ROBERTO RODRIGUEZ / Serenades
"One of the best releases of the year. super hot and heavy, hats off the RWAV boys and ofcourse, the man of the hour, Lodemann! amazing"
FEYGIN / Composite, Kiara
"Sounds great! lovely tones, clever sample play, and a real sense of musical development. not your average deep house"
PHILIP SHERBRUNE / Beatportal, Wired, Xlr8R
"Your Choice" is my choice… just can't decids if the original or the iron curtis rmx is my fav. great EP!"
JOHN MUDER / Wazi Wazi, Mood Music, Suol
"Ace release, loving both of Andre´s originals but Iron Curtis is amazing too!"
RAINER TRÜBY / Compost
"Your Choice (Iron Curtis Perspective) is absolutely my favorite !!! perfect to start my radioshow, aswell the original from Andre"
RIM-K / FM Brussels
"Amazing ep! Music with statement not the usual bongo loop shit! Really like don´t panic…Very intelligent build up! Love where it goes to…Percussion is deadly!! thanx a lot for sending over!"
LEMON POPSCICLE / Mood Music
"Another killer piece!"
BROTHERS VIBE / SOM Underground
" Great EP!"
SOUL MINORITY / Kolour
"The Iron Curtis mix is HOT!"
SCOPE / NRK, Large
"Great release. really digging it.dont panic stand out for me"
ELIE EIDELMAN /Jackoff, Sweatlodge
"Excellent EP all round. pure deepness but with a heavy edge to it"
JIMPSTER / Freerange
"Sounds dope"
HIRO / Sole Music, SSOH
"Feeling "don't panic". Another great Lodemann release"
PHONOGENIC / 2020 Vision, Cocoon
"These are all really good"
DJ HARRI / Sub Club Glasgow
"Really greaat quality EP! Definitely in my chart!"
CHARLES WEBSTER / Miso, Defected
"Completely hooked ! Both originals reach deepness not by quoting deepness but with such soulful musicality, it's healing music"
ST PLOMB / Perspectiv
"Nice release!"
BENOIT CARRETIER / Tsugi Mag
"Stunning. Lodemann builds up goosebumps sooo slow and without heavy effects. And then light comes in and things are so bright. One of the greatest house records of the last years"
M.PATH.IQ / De:Bug, We Are
"All about the originals for me !! love the summery feel of it, playin / chartin thnx guys anotha dope release"
SIMBAD / Defected, Brownswood
"I always love Lodemann deep feelings! great pack!"
JOHNWAYNES / Mule, Compost
---
MEDIA
High resolution covers and press pictures are available for download in our MEDIA SECTION. If you don't have the password so far CONTACT US with detailed information about your magazine or website and activity. Thx.
---

---