ART OF TONES Presents FOR REAL EP 12″
---
CAT No VIEW0011-12 / Released on October 31th 2011
This release is VINYL ONLY / No digital / 300 copies limited
A&R by Dairmount / Artwork by Sandra Leidecker / A&R by Dairmount
AVAILABLE IN OUR SHOP
AND ALSO AT DECKS.DE / JUNO RECORDS
---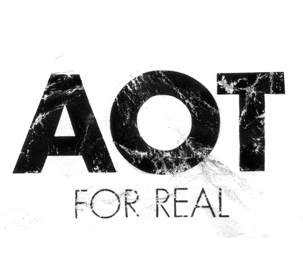 The wave of love & applause surrounding Art of Tones this year has been phenomenal & well deserved. Long running stalwart of the global
House scene for nearly 20 years, Ludovic Llorca has brought his work at the forefront with labels such as F Communications & 2020 Vision.
In 2009, he lived an creative renaissance by uniting with Room with A View, finding with the guidance of Dairmount, a new genuine
inspiration shelter. Several tracks started to appear on the label in the Perspectives serie and his first EP " The World As I Live It" was
released in march 2010 combining a huge critical & popular acclaim.
Literally everyone played tracks of the EP and it is still a firm favorite of many one year after. This spring, Art Of Tones contributed
with "Too Much" to the 5th instalment of the Perspectives serie. This one became again one of the most played track of the summer according
to Resident Advisor.
Mr llorca has also been a very in demand remixer as witness recent additions to his already impressive remixography : Tortured soul on Fred Everything's Lazy Days, TJ Kong on Compost, Evan Evans on The Revenge's Instruments of Rapture, Marcos in Dub for Alma Soul, Mario Basanov for Under The Shade. He is also currently finishing his version of the next Toolroom big hit Punky Blaster's Missin'.
Llorca also freshly released "La debandade EP" as the follow-up to his big Ep of 2010.This brand new 3 tracker is a kind of tribute of
Ludovic to the 90's US House sound that inspired him to start to produce music in his early days. But instead of going for a
superficial retro touch, he chosed to recreate the spirit in his very own way. For Real has been preciously kept out of the EP to be
released ONLY ON VINYL as a genuine gift for vinyl lovers. Available here in 3 versions, this beauty will fits perfectly in the most classy
dj sets.
Already supported & played by Steve Bug, Jimpster, Shur-i-Kan, Axel Boman, Andre lodemann, The revenge, Charles webster, DJ Deep….
---
MEDIA
High resolution covers and press pictures are available for download in our MEDIA SECTION. If you don't have the password so far CONTACT US with detailed information about your magazine or website and activity. Thx.
---

---