DAIRMOUNT Presents PERSPECTIVES 05 PART 1
---
CAT No VIEWED005-1 / Released on May 13th 2011
AVAILABLE in our SHOP
A&R by Dairmount / Artwork by Deniz Sahin for Metronomic Family
---
Click the LOGOS below to DIRECTLY BUY the release in the following primary digital shops
---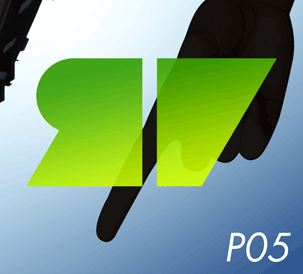 The label freshly celebrated its 2nd birthday and label head & ambassador Dairmount selected already the 5th episode of his acclaimed Perspectives serie. Always proposing brand new exclusive tracks with a serious flair of freshness, this episode is not disappointing.
Strong of his recent remixes for Fred Everything's Lazy Days & The Revenge's Instrument Of Rapture, Art Of Tones is featured here with "Too Much", a track that became already a prime favorite of people as diverse as Dj Sneak, Jimpster, Joey Negro or Kink. Dairmount invited also his Bay Area friend alland Byallo to join the dance. The US producer, today relocated in Berlin & reknown for his work on Pokerflat, Dirt Crew, Liebe Detail or his own Nighlight Music, contributed with a smasher called Stern Soul, a straight forward peaktime soul infused rocker.
A little jump in time broring us then in 97 with Know Things, this Jeff Sharel track included here. This track has been released 14 years ago quite confidentially and has remained in the box of Dairmount since then, This brought him to wish to introduce it to a much larger audiance more than a decade later.One of the most underrated producers of the French Touch era is also showing here how solid this could stand beside early prods of La Funk Mob or Pepe Bradock.
In one rebound, Dairmount travelled to derby in UK to introduce the talent of Christo who signed here a beatiful hybrid detroit influenced Afrotech tune with New Jazzno. Keep an eye on his classy Superficially Deep imprint!
And finally, the Ep closes with an original new rendition of the Dairmount & berardi's classic Bass-ment Tale by the mighty Audio Soul Project, creator of the chicagoan Fresh Meat and known for his work on NRK.
---
EARLY DJ & MEDIA FEEDBACK
"Very hard to pick a favourite here … will probably end up playing them all at some point!"
THE REVENGE / Instrument Of Rapture, Delusions Of Grandeur
"omg! this record is soo down my street"
MATT FLORES / Farside
"Art of Tones wicked!"
HIRO / Soletronic
"New Jazzno" is great, love the chords"
DEETRON / Music Man
"Awesome EP ! Thanks a lot for the promo, really into all tracks"
SOUL MINORITY / Kolour
"Love the Art of Tones Tune. Great. Will play this"
PETER KRUDER / G Stone
"very nice release again form the rwav fam. will play and support the alland byallo. and the jeff sharel is dope too! keep up the good work!"
GERD / 4Lux, Philpot, Clone
"Huge!"
MARK BONA / Sziget Festival
"Another wicked offering from the RWAV crew. New Jazzno is right up my street!"
SKI OAKENFUL / Primaudial
"Hot hot hot…as always!"
MAD MATS / Raw Fusion, Local Talk
"This is a properly awesome release! Quality all around for sure, and full support from me!"
GIOM / Lost My Dog
"What a package once again from one of my fave rec label…But i must say that my favorite is New Jazzno….Will hammer it ,play it and chart it"
MASTER-H / Komplex De Deep, Soma
"fantastic EP, all tracks are shining here"
FUNK D VOID / Urbantorque
"quite good as always. quality incomin…"
MICHAEL RUTTEN / Soulpatrol show
"top quality release! feeling the Art Of Tones and Christo track, will play them for sure!"
KIKO NAVARRO / Ocho
"very nice ep. my favs are the aot tune & the funky deep audio soul proj. mix of d & b"
INGO SANGER / Farside
"Too much & audio soul project rmx for me"
RAY OKPARA / Cecile
"Nice collection of music here. I'll bring this to the dance floor for certain"
PEZZNER / Freerange
"Art of tones tracks is my choice cut, but Bass Ment tale is also really cool"
CLAUDE MONNET / SSOH
"Nice deep and fresh selection of tracks, Dairmount did it again!"
RAFAEL MORAES / Nomumbah
"Best of my nest. big work in here. full support on ibiza sonica"
IGOR MAJIJUAN / Ibiza Sonica
"Wicked release! five strong tracks from one of my favourite labels around. My pick is the Stevie Wonder influenced house jam by Art Of Tones, that track can move houses…"
TOBIAS LIDSTROM / 24 Hours
"Christo's New Jazzno is my fave! But will be playing Art Of Tones' and Dairmount's & Berardi's tracks too"
VIDIS / Silence Music, Future Classic
"This release is like Dairmount knowing exactly what i like and putting it in one release! Great one!"
ROBERTO RODRIGUEZ / Serenades
"one of the best labels out there.. art of tones track is absolute killer..and the rest are no different. beautiful sound!"
FEYGIN / Composite, Kiara
"Really love Christos work. Also on top are Alland and the Ausio Soul Sroject Remix!"
JOHN MUDER / Wazi Wazi, Mood Music, Suol
"Loving It!"
ELIE EIDELMAN /Jackoff, Sweatlodge
"Great EP"
TOBIAS STAAB / Groove Magazine
"Will be hard to choose my favorite on this one all tracks are amazing , You have my full support.."
HALO VARGA / Surface, City Music Deep
"Nice release. Christo – New jazzno is my favorite track"
AHEL LERI / Mutant Disco radio
"Been playing the Art Of Tones nearly every set recently. super funked up groove and people love it. Bass-ment tale remix is lovely too. quality all round once again!"
JIMPSTER / Freerange
"Great stuff as expected. Will be playing many of these. Today Alland's straight jam seems to really hit the spot."
PHONOGENIC / 2020 Vision, Cocoon
"Like all especially audio soul project mix"
DJ HARRI / Sub Club Glasgow
"Nice release!"
BENOIT CARRETIER / Tsugi Mag
"Very consistent release where I could call each one my fave. Things seem a bit a more simple and straight but in fact it is still way more sublime then any standard boomboom"
M.PATH.IQ / De:Bug, We Are
"Another BAAAAAANGING RWAV release, all tracks quality…"
SIMBAD / Defected, Brownswood
"Very nice package indeed! I think though that label boss Phil and his partner in crime Beradi do it for me the best on here!"
MATT MASTERS / Freerange
"Some amazing deep house here, will be supporting all of these…"
HISHAM ZAHRAN / Mood Music
"this music is fantastic! glad to play it on Ibiza Global Radio"
JOSE MARIA RAMON / Ibiza Global
---
MEDIA
High resolution covers and press pictures are available for download in our MEDIA SECTION. If you don't have the password so far CONTACT US with detailed information about your magazine or website and activity. Thx.
---

---