DAIRMOUNT Presents PERSPECTIVES 05 PART 2
---
CAT No VIEWED005-2 / Released on June 10th 2011
A&R by Dairmount / Artwork by Deniz Sahin for Metronomic Family
AVAILABLE in our SHOP
---
Click the LOGOS below to DIRECTLY BUY the release in the following primary digital shops
---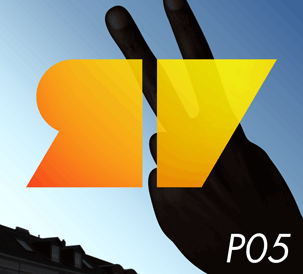 Perfectly in time with the early summer, this second part of the 5th Perspectives episode created & compiled by Dairmount, is focusing on a delicate selection of slomo house & musical explorations. Dairmount chosed also this release to put it in the light some new talents around.
Already part of the RWAV family, Berlin's Paskal is teaming up with his brother Urban Absolutes to present Twice, an amazing slomo monster that damaged already many dancefloors worldwide. If Mark E & Jimpster would collaborate, it would probably not sound far away from this.
Also feeding the breed of the new school, Sygaire, the man who brought the classic Mono:poly EP on the label, collaborated with UK new talent Josh Winiberg to deliver a fantastic Neo Disco odyssey that is rare to experience these days in that way.
Another bet for the future in Dairmount's crystal ball is Nowakowski, a young Swedish prodigy that Dairmount discovered a while ago. the Gothenburg producer is naturally exploring different soundscapes in his music and he managed to create a powerful hybrid with Decalculated between slomo house, dubstep & techno. And to close the release, the unstoppable Marlow signed a surprising version of one of the first tracks of the label, Honesty's Brixton Beach. Marlow flipped the coin by transforming the track into an epic Jazz house odyssey.
---
EARLY DJ & MEDIA FEEDBACK
"Great summer comp. the paskal track is supadope"
PHONOGENIC / RWAV
"Twice is really great"
DC SALAS / Dr VINYL
"Like Brixton Beach here. Will play this"
PETER KRUDER / Darwin
"All cuts are FANTASTIC!"
RAOUL LAMBERT / We Play House
"Great release as always!"
DOWNTOWN PARTY NETWORK
"Fine selection!"
ANDRÉ LODEMANN / Best Works
"Loving this guys. Wicked grooves all round. Proper house music as it should be!"
MATT MASTERS / Freerange
"Both track 1 & 2 are fantastic and very usable tools for the summer. Would've liked to mark both as faves. The Nowakowski track was great, and although it may not fit my needs for playing out, I will definitely spin this time and again at home. All in all, solid quality stuff. But at this point, who expects anything else from Room With a View?"
PINKU VAATY / Rakkaus
"Deep & dope! Love the stripped down funkiness of Nowakowski's Decalculated. Full support."
VIDIS / Future Classic, Best Works
"Really nice and deep V/A from room with a view, perfect for the summer!"
MR STATIK / BPitch Control
"Great stuff!"
MELON
"Really like the Honesty track remixed by Marlow….Very good Jazzy&Soulfull deepness..Will play it loud!"
MASTER-H / Komplex De Deep
"Nobody gets nothing from sygaire and josh sounds really nice. but my fav is "brixton beach" on marlow perspective. this is great!"
NACHO VELASCO / Garito Café
"Another collection of amazing tunez from Rwav. Marlow's perspective of Brixton Beach is a wild beauty ! And i'm lovin the sygaire + winiberg"
ART OF TONES / RWAV
"Marlow does it again. gr8 rmx on brixton beach!"
GERD / 4Lux, Clone, Philpot
"Absolutely Amazing Choice Of Music!! Nowdays when almost all Music out there sounds very similar RWAV allways get the real music on the right Chanels! Love it and always open for your Work"
LEMON POPSCICLE / Mood Music
"Part two is also nice. my fave is the paskal & ua tune… slow, brilliant and energetic"
INGO SÄNGER / Farside
"That Marlow remix of Honesty is da fckin booooomba"
SIMBAD / Defected
"like the dubness, things seem crystalclear. but then marlow turns honesty into an epic masterpiece. stunning!"
RENE JOSQUIN / We Are
"Superb EP, love all tracks here ! Quality as usual"
SOUL MINORITY
"another round of stellar tunes for an otherwise stellar label. RWAV is one of those labels that defines the word 'essential' with every release. bang up job phil! full support from kolour recordings"
MIKE W / Kolour
"Beautiful deep house vibe. Nowakowski cut is brilliant, but the whole release is pure heat."
ALLAND BYALLO / Dirt Crew, Pokerflat, Liebe detail
"Lovely package…Can't decide on a favourite but i think "Twice" is my pick! Lovely mix by Marlow too!"
JOHN MUDER / Suol
"Room with a view does it again with this mature deep house master piece"
HALO VARGA / Surface, City Deep
"I must say as much as I love Marlow the first track Twice takes the crown for me on this .. (and yet another) outstanding EP from this brilliant label"
FEYGIN / Composite
"Very good release ! Loving all tracks here"
NACHO MARCO / Loudeast
---
MEDIA
High resolution covers and press pictures are available for download in our MEDIA SECTION. If you don't have the password so far CONTACT US with detailed information about your magazine or website and activity. Thx.
---

---