PHONOGENIC Presents THE RAW DEAL EP
---
CAT No VIEW016 / Released on July 15th 2011
A&R by Dairmount / Artwork by Kristina Drechsel for Metronomic Family
AVAILABLE in our SHOP
---
Click the LOGOS below to DIRECTLY BUY the release in the following primary digital shops
---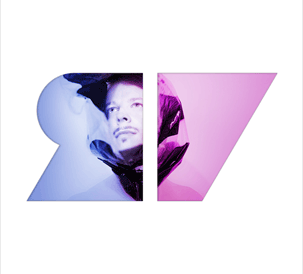 We are extremely happy to welcome our Finnish friend Tuomas Salmela on the label with this tailor-made 4 tracker. Since the early nineties the man has been an established name in the international club scene with key releases on prestigious labels like Guidance, Cocoon or Mood Music to name a few.
Salmela's production skills once again perfectly serve his unique sense of deepness. Both "Tyrion" and "The Raw Deal" are perfect examples of beautifully crafted deep techhouse hybrids, whereas "I Woke Up With Your Hair On My Hips" is a superb slomo disco cut.
This tongue in cheek track has been getting lots of love among the leaders of the nu disco school such as The Revenge, Deep Space Orchestra and Tensnake. The Raw Deal EP concludes with "Bells Of Nuogram", a melancholic beauty with elements genuinely recorded in Finnish fjords among the deer.
---
EARLY DJ & MEDIA FEEDBACK
" Great release!"
THE REVENGE
"Another lovely deepness beauty on the label"
LAURENT GARNIER
"Like all tracks. Great EP!"
ANDRE LODEMANN
"hey guys, thanks for sending this! longtime follower of phonogenic's output.. and this one seems to be a great addition to his huge discography, so far I think "Bells Of Nuograml" & "tyrion" are my favs in here…"
IRON CURTIS / Retreat, Mirau
"Nice release from Phonogenic! In my box…"
ARNAUD LE TEXIER / Safari Electronique
"Awesome EP, really into all tracks !"
SOUL MINORITY
"Really lovely EP this one. All four tracks are very strong but i think The Raw Deal is jumping out at me as the most playable for my sets. Hair on My Hips is a beauty though!"
JIMPSTER / Freerange
"I Woke Up With Your Hair On My Hips is my fav"
PASKAL / RWAV, Farside
"reviewed in ONLY FOR DJ'S magazine…"
LUDOVIC RIMBAUD / Only For Dj's
"Beautiful release! Gotta love the flirt with Axel Boman in the track title (I woke up with…)"
NOWAKOWSKI / RWAV, Pets
"There's something timelessly epic about "I Woke Up…". Loopy house at its best"
PINKU VAATY / Rakkaus
"The raw deal is the real deal"
WERNER NIEDERMEIER / Supplement Facts
"Super-nice, dubby, deep, chuggy goodness. Lovely."
DEEPCHILD / Future Classic
"RWAV is becoming one of the most consistent labels out there. The label prooves this once again with Phonogenic. 4 killer tracks to play around with in my sets. I woke up is my fave. Soooo infectious! Well done!"
GERD / 4 Lux, Philpot, Clone
"RWAV continues to bring some of the best deep music on the planet. in love with the whole ep.. as usual"
FEYGIN
"Raw deal track is pretty fierce"
SHUR-I-KAN
"good stuff, cool atmo, very playful music"
JOZEF SEDLON / Radio 1 Prague
"Solid stuff here!really like this ep and particularly "I woke up…."well done. i'm pretty sure that i will play most of these tracks"
MASTER-H / Komplex De Deep
"Great release from Phonogenic, a bit more club-oriented than previous Rwav releases. I really like The Raw Deal, and "I Woke up with your hair on my hips"
ART OF TONES / Room With A View, Gomma, Under The Shade
"Hell yes this is great! What a wonderful release from Tuomas!"
ROBERTO RODRIGUEZ / Serenades
"RWAV keeping the quality work. Nice EP, feeling "Tyron" sounds like a deep trip"
NOMUMBAH / Yoruba
"Great EP! track 2 is my fav' !"
DC SALAS / Dr Vinyl
"wonderfully freaky business. i shall be playing this loud in dark clubs"
BEARWEASEL
"All about I Woke Up With Your Hair on My Hips here. Bass, uplifting vocals and an arrangement to dive into. Summer eve soundtrack"
RENE JOSQUIN / We Are Radio
"This is another sublime EP from RWAV. 'I Woke Up With Your Hair On My Hips' is sensational both musically and with the title! Will push this"
SKI OAKENFUL / Primaudial
"These are all fantastic. Especially "I woke up…"
PEZZNER / Om Records
"wow, lovin the dreamyness about the first two tracks and the straight forward vibe on the last two ones, looking forward to listen to them on an appropriate occasion"
MATT FLORES / Farside
"Really a winner!! 5 stars!! "i woke up with your hair.." is truly wonderfull!"
JOHNWAYNES / Mule, Compost
"It's undoubtedly a very convincing ep. 4 tracks pretty good. "I Woke Up With Your Hair On My Hips" is perfect for my warm up, love Bells of Nuogram, emotional and deep… The Raw Deal will rock Garito's dancefloor!"
NACHO VELASCO / Garito café
"Phonoenergetic!"
PREOCOOP / Balsaal
"Feeling "I Woke Up With YOur Hands On My Hips and Bells Of Nuogram"
SAHIN MEYER / Deep Absurdum
"Wonderfull EP!"
DARKO ESSER / Wolfskuil
"Great release. Love "I woke up…" & "Bells of Nuogram"
AHEL LERI / Mutant Disco
"Hair on my hips is dope!"
STEVIE SOLE / Tronicsole
"Phongenic is the man! He's been bustin' out some of the most amazing house for so long now, and it only gets better and better. All four tracks are amazing, but I think it's "I Woke Up…" and "Bells…" that are my favorite"
ALLAND BYALLO / Liebe detail, Pokerflat
"I'm diggin' those deep vibes. "I Woke Up With Your Hair On My Hips" sounds lovely, and I really like "Tyrion" too"
SLG
"Excellent !"
NACHO MARCO / Loudeast

---

MEDIA

High resolution covers and press pictures are available for download in our MEDIA SECTION. If you don't have the password so far CONTACT US with detailed information about your magazine or website and activity. Thx.

---

---