DAVE AJU NOWAKOWSKI IRON GALAXY TARON TREKKA Presents THE LUCK OF MY CURSE
CAT No VIEW024 (digi) / VIEW017-12 (12″) / Out on April 8th 2013
A&R by Dairmount / Artwork by Alland Byallo
---
Our limited edition vinyls will be available at Juno Records UK / Deejay.de GER / Decks GER / Phonica UK
Also available in our SHOP
Click the LOGOS below to DIRECTLY BUY the release in the following primary digital shops
---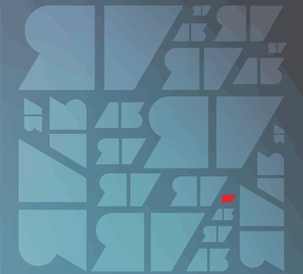 VIEW024 (digi) / VIEW017-12 (vinyl)
DAVE AJU NOWAKOWSKI IRON GALAXY TARON TREKKA
THE LUCK OF MY CURSE
A1 Dave Aju / Love Tap
A2 Nowakowski / They Get Up
B2 Iron Galaxy / Refining Fire
B3 Taron Trekka / NennDas
Written, mixed & produced by Dave Aju (US), Iron Galaxy (CAN), Nowakowski (SWE) and Taron Trekka (GER)
Mastered by Lynn Petrin @ Ebony Cuts, Hamburg
Distributed by Prime Direct and Finetunes
Artwork by Alland Byallo, Berlin
MADE WITH LOVE BY DAVE AJU, NOWAKOWSKI, ADAM HODGINS & TARON TREKKA / A&R BY DAIRMOUNT
We are truly thrilled to celebrate our 4th label birthday with our first spring release of 2013. Following a long series of luminaries such as MCDE. Lodemann, Sasse, Marlow or Joel Alter who Dairmount invited along the years to shape & share his musical fantaisies, this new release unite a pretty unique cast of established sound scientists & upcoming talents. All of them answered warmly Dairmount's invitation, being loyal fans of the label.
Dave Aju, the Bay Area sound guru, is still surfing high on the wave of his acclaimed Heirlooms album last year on Circus Company. He also recently released on Herbert's Accidental imprint. Love Tap opens the release in style displaying a very unusual sound drifting away of his trademark moody house. Reminiscent of early Global Communication's work, Dave Aju explored deep & spacey soundscapes echoing hypnotic Soul samples, creating a very unique hypnotic sound odyssey.
Strong of 2 acclaimed EP's on Room With A View in 2011 & 2012, Nowakowski kept working hard shaping up a very mature sound signature colliding elements of bicep Techno, moody House & UK Bass influences. They Get Up is a perfect proof of where the Swedish Polish prodigy stands today. Expect more of this young fella on his home label and on further respected labels.
Adam Hodgins aka Iron Galaxy is probably one of the hottest newcomers of 2012. Responsible of the hugely acclaimed Attention Seeker on Audioculture, the track has been played & charted by everybody across the board. We are extremely delighted to offer you this 8 minutes sound trip called Refining Fire. The montreal based producer made marvels once again with this genuine drum machine opera.
Discovered by Dairmount through their brilliant output on Freude Am Tanzen, German duo Taron Trekka signed an amazingly addictive groover called Nenndas. Already a prime favorite of Wolf Music's star Greymatter…
---
WHAT DJ's SAID
Deetron (Music Man)
Refining Fire is BEAUTIFUL!
Scuba (Hotflush)
Refining Fire is great
Mosca (Hypercolour/ Numbers/ BBC Radio 1)
Nenndas for me
Eats Everything (Hypercolour/ Dirtybird/ Futureboogie)
Top ep. Personal favourite is 'They get up'
Marcus Intalex/ Trevino (Soul:r/ Apple Pips/ Nothing Special)
holy shit all four of these are ace 5/5
Totally Enormous Extinct Dinosaur (Various)
love tap!
Joris Voorn (Rejected)
Nanndes for me!
Tensnake (Running Back/ Defected/ Mirau Musik)
When Iron galaxy made Attention Seeker, it was for one of the greatest tune and this one is no exception. An EP that is a must
Ame (Innervisions)
nice stuff
Josh Wink (Ovum)
Like the deep acid of The Iron Galaxy Track!
DJ Nature (Golf Channel/ Wild Bunch)
great release, not a bad track on it. thanks so much.
Sebo K (Mobilee)
sweet ! full support from me
Sasha (Last Night on Earth)
deep and cool!
Jimpster (Freerange)
Bad ass groove on Nenndas! Bumps along perfectly
Soulphiction/ Jackmate (Philpot/ Perlon)
taron trekka for me!
Praveen Sharma (Sepalcure/ Braille)
they get up an nenndas are jams
Trevor Jackson
happy birthday RWAV! Refining Fire is great, 5/5
Gerd (4Lux/ Clone)
love tap and nenndas are amazing trax! well done!
Alex Jones (Hypercolour/ Dense & Pika/ Hotflush)
dope
Photek
Nice stuff
Tedd Patterson (Vibal/ Cielo NYC)
Really good stuff here! Love this deep groovy quality. All cuts. Full support.
Danny Howells (Various)
Fuck yeah .. Love Tap's great!! In fact so is the whole release.
Danny Tenaglia
thanks!!!! 4/5
Tiefschwarz (Souvenir Music)
nice package..refining fine is great
Clive Henry (Circo Loco)
refining fire and nedddas are wicked
Ralph Lawson (2020 Vision)
Refining Fire is ace
Mark Henning (Soma/ Hypercolour)
very nice
Daniel Bortz (SUOL/ Pastamusik)
love tap is really nice!
Hackman (Ramp/ Well Rounded/ Futureboogie)
wicked release, they get up my favorite, irresistible groove!
Raresh (Ar:pi:ar)
nice ones
Guy Andrews (Hotflush/ Hemlock)
Love all of these tunes! 5/5
Danny Daze (Hot Creations)
great release. really digging refining fire
Orde Meikle (Slam/ Soma)
nice tunes. Road test this weekend
Chris Duckenfield
Really solid and good allround EP. All cuts playable
Eliphino (Somethinksounds/ Hypercolour)
Deep! This is my kinda vibe!
Shenoda (Hypercolour/ Losing Suki/ Rinse)
Some nice bits here
James Fox (Well Rounded/ 2nd Drop)
strong EP, interesting variations on the deep house sound
Johnjon (Suol)
All tracks are cool, but the Love Tap does it best!
Chopstick (Suol)
always solid tunes from RWAV!! refining fire is fucking cool! 5/5
Behling & Simpson (Futureboogie)
brilliant stuff. Room With a View remains one of the best labels in the game, big respect. 5/5
Youandewan (Hypercolour/ 2nd Drop)
quality!
Severino (Horse Meat Disco)
Exellent stuff here ..Of course …5/5
Kyodai (Local Talk)
really love this ! strong release ! nice compilation. all are favorites. 5/5
Inxec (Leftroom/ Last Night on Earth)
Absolute blinding VA!! hard to choose a fav!
Xxxy (Rinse/ Ten Thousand Yen)
some excellent tracks
Holger Zilske (Playhouse/ Get Physical)
thanx guys!!! taron trekka and dave aju for me
Dan Drastic (Moon Harbour)
They Get Up is great.
Varoslav (Rue De Plaisance)
great music here! i like dave aju's and tarontrekka's
Anthony Collins
love tap is so good
Danielle Moore (Crazy P)
Yes love the first and last track real trippy unique dreamy musicjust how I like
Nick Chacona (NRK/ Mood Music)
def feeling the Dave Aju and the Taron Trekka tunes
Sei A (Turbo/ Hemlock)
Amazing tracks here. Loving all 4.
Adultnapper (Scissor & Thread)
digging aju and trekka's cuts. nice work.
Jozif (InFine/ Crosstown Rebels)
amazing!
James Teej (My Favorite Robot/ Last Night on Earth)
some great stuff in here, love tap is prolly my fave
Nick Warren
Great work dave!
Alex Flitsch (Connaisseur)
killer selection of tracks
C.R.S.T (Local Talk/ Ten Thousand Yen)
Like this one!
Melon (Rush Hour)
nice grooves here!
Amirali (Crosstown Rebels)
Love Tap is moody, i like the vibe.. will try out
William Kouam Djoko (Rush Hour)
I'm a sucker for sampling like its done on They Got Up. Nenndas is a sure fire thing with that relentless groove
Droog (Culprit)
Refining Fire is smooth
Alex Coulton (Idle Hands/ Hypercolour)
Nice cheeky house grooves, big up
Andre Hommen (Objektivity)
This is a really HUGE EP … can't wait to drop this in the club!!
Noir (Noir Music)
Nice deep EP
Palace (Unknown To The Unknown)
awesome!
Ben Pearce (Purp Soul/ MTA)
smooth! Lovely music

PRESS CUTS
Philip Sherburne (RA/ The Wire/ Pitchfork/ Spin)
Dave Aju's track is great. Also into the Iron Galaxy and TaronTrekka tunes
Ben Murphy (DJ Mag, UK)
Cool EP, all of it, but particularly Nenndas
Glenn Jackson (XLR8R)
All these tracks are really solid
Adam Saville (DJ Mag, UK)
Quality package!
Thaddeus Hermann (De:Bug/ Radio Fritz)
super 4/5
Ben Cardew (Music Week)
This kind of deep house is a really tricky beast to get right, as the line between dull and stellar is so fine. This EP largely stands on the right side of that: deep but not dull. They Get Up which is very Pepe Bradockesque and Refining Fire are probably the picks. the latter has a lovely riff and subtle acid.
Luke Sutton (Crack Magazine/ Mixmag/ Pardon My French/ Kiss FM)
nice deep stuff. will play one or two of these on KissFM
Tom Durston (Inverted Audio)
Nice and dusty, with some great little intricacies! Interesting new takes on classic tropes, tough to pick a favourite
Antonio Di Gioia (DJ Mag Italia)
Huge ep! Will review it..
Sebastien M (Hyponik)
love the cosmic, spacious aesthetic. A great sense of rhythm and weight across the set, especially with Nenndas
Benoit C (Tsugi Mag, FR)
love tap for me
Bruce Tantrum (RA/ Time Out NY/ East Village Radio)
Really interesting and varied stuff all around, and definitely all will be played for different types of dance floors but "Refining Fire" is the beautiful standout! Honorable mention goes to the deep and building "They Get Up."
Greg Sawyer (Resident Advisor)
Refining Fire is quality! Touch of the Todd Terje about it
Bleed (De:Bug)
Will definitely review this…
Roual Galloway (Faith Fanzine)
nenndas is the pick for me
Ryan Keeling (Resident Advisor)
Thanks. 3/5
Mitch Davis (Data Transmissions)
A brilliant ep. Refining Fire is gorgeous
Michael Ruetten (Groove, DE)
great EP
Michael Leuffen (Groove, DE)
real nice collabep!
Patrick Schutz (Groove, DE)
all nice tracks
Ally Byers (Data Transmissions/ Fluid FM)
Fantastic, fantastic smooth stuff here. I like all of this!

SPOT PLAYS ON RADIO
Mistajam (BBC 1xtra)
Oozes pure class
B Traits (BBC Radio 1)
Wicked!
Sinden (Kiss FM)
Love this! Good flip
NType (Rinse FM)
Wicked! 4/5
Rocky (XPress2/Kiss FM)
Excellent. Love these
Charles Webster (Ibiza Sonica/ Samurai FM)
quality stuff as ever
DJ Wonder (Rinse FM)
Sounding good
Will Turner (Radio Galaxie 93.50FM, France)
Really smooth. You can count on my support ! Check out my next tracklistings of my radio show Switch House
Piotr Wawrowski (polskieradio.pl)
Smooth late night grooves. Two thumbs up for Nowakowski and TaronTrekka!
Mathieu Schreyer (KCRW, Los Angeles)
nice one!
Miguel Garji (Ibiza Global Radio)
So interesting tracks 4 my radio show
Alex Ruder (KEXP 90.3FM, Seattle)
sturdy groooooves
Shir Khan (Radio Fritz/ Exploited)
dave aju is fantastic
Stephen Hernandez (radiophoenix.org)
FIRE!
Marcin Hubert (Polskie Radio 4/ Boogie Mafia)
Very very good Ep
Bobby Tempo (Stafford FM, UK)
Nice mixture of quality tunes all on one ep
Marius Funk (bln.fm)
Four amazing artists! Nowakowski's track is definitely my favorite but Iron Galaxy is a close second. Thank you! 5/5
Erwin Kelemen (radiofds.de)
nice release, playin this babe
Klaus Fiehe (Byte FM)
to be honest..I made Heirlooms one of my albums of the year 2012…so brillant continuation here….and not only Dave is playing on highlevel….wonderful spheric house excursions
Vianne Francis (Radio France)
good stuff 4/5
Sam Hopkins (AccuRadio.com)
Beautiful stuff here; loved Love Tap and Refining fire, and will be adding all four to our house channel!
Sebastien Baylet (Paris Radio One)
Nice package,Full support from Paris One Radio
Dave Stenton (ttbradio.co.uk)
Nice, varied EP. Tough to pick a fave from Dave Aju and TaronTrekka but I think the latter just shades it
Rompa (De Ja Vu FM/ Urban Nerds)
Liking this will
Mike T (RDU 98.5FM, New Zealand)
so deep, love it!
Feodor & Elena (AMDJs Radio Show)
Really enjoying it. Big up!
Ciara Cunnane (deepvibes.co.uk)
Wicked
TMI (Radio Ara, Luxembourg)
Dave Aju is killing it! Quality release Big up! 5/5
Jason Pepperell (juicebrighton.com)
Good ep. Will support on my DSM show
Leri Ahel (Radio 808)
Iron Galaxy's Refining fire is amazing track. Definitely a name to watch
Kiko Martinez (Dolce Pulgadas Radio Show, Valencia)
Great Package! Nenndas is for us
Whistla (Sub FM)
Loving Refining Fire, great vibe
Jon Pierce/ Da Wiseguy (rte.ie/pulse)
interesting collection of tracks
Stefan Wagner (Musikverein K4)
quality & deep
Rick Maia (Ministry of Sound Radio, UK)
"Love Tap" and "Nenndas" for me
Makossa (Radio FM4, Austria)
solid stuff
Benwah (Base FM/ KFM, New Zealand)
love all these producers! cool release
DJ Ch!co (Select UK Radio/ fbbb.co.uk)
lovely sunshine sounds, supporting!

ONLINE BLOGS
Bill Brewster (djhistory.com/ Ministry of Sound Radio)
Really like Nenndas
Phil (percussionlab.com)
Digging this Refining Fire track. Some 90's shit!
Zach McCullough (dancetilyouredead.com)
Liking the weird, downtempo vibes a lot
Arnaud (inputselector.fr)
cool 3/5
Ruggero (clubnation.it)
NICE 3/5
soundeffectmagazine.com
solid ep 5/5
Antwan Shalom (electrocorp.fr)
Love the track from Nowakowski!
lipstickdisco.co.uk
smooth. Refining fire is awesome! lovely EP
Matt (Horse Play)
Will feature on Horseplay!
samplermagazine.com
support! 4/5
Enrique (viciousmagazine.com)
Great Release
weareskitzo.net
Is there anything Iron Galaxy can do wrong? Love Refining Fire
Paul Corey (Cacophonous Bling)
Very varied, but with a pervasive lightness of touch
Daniel Sundin (flimmer.tumblr.com)
deep drillin'
Thristian (boilerroom.tv/ NTS Live)
Really fresh selection of tracks
Nicholas (audiodoughnuts.com)
Cool release, particularly feeling love trap
Matt Blair (ifonlyuk.com)
Very mellow and understated, but in a good way
Andrew Duke (cognitionaudioworks.com)
Superb stuff here. I'm feelin' the Aju most